Following on from our update a few weeks back, here is a number of other projects that the Oliver-Ramsay team have successfully completed recently:
Moorabool Shire Council (Artificial Intelligence CCTV Installation)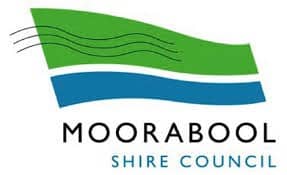 Due to regular some criminal activity surrounding one of the Moorabool Shire Council's vehicle compounds, we were engaged to create a security solution that would generate alarms and capture human movement around the clock. Embracing AI (Artificial Intelligence) technology along with wireless communications and solar energy, we commissioned High Definition, Deep Learning, AI cameras to the site. This system offers constant video feed with push notifications to our alarm monitoring centre any time that a person enters the compound – with no false alarms! The results of this security solution have been simply outstanding with no reported criminal activity within the vehicle compound from the time we installed.
Best Friends Pets Stores

Continuing our ongoing relationship with the Best Friends Pet Store franchise, a number of large projects have been undertaken this year.
Best Friends Pets this year took acquisition of all 'My Pet Warehouse' stores nationally. This involved a number of security system upgrades and audits as well as changing over security monitoring.
As well as the above-mentioned takeover, Best Friends also created two brand new stores in Melbourne (Richmond and Springvale,) both requiring the latest in intruder alarm systems, CCTV and Access control.
We are also currently working on new store installations in Brisbane.
Allied Pinnacle Bakery and Integrated Ingredients (Access control and CCTV upgrades)

A long time customer of ours, Allied Pinnacle Bakery required some additional security in the form of access control and additional CCTV. Growth within Allied Pinnacle's business meant that parts of the factory had previously not been utilised have now been activated as working areas. Due to the high risk nature of commercial food manufacturing, we were engaged to install access control to two new works areas. This work also involved repositioning existing and installing new CCTV cameras to the new work areas, ensuring security, safety and business performance can all be constantly monitored.