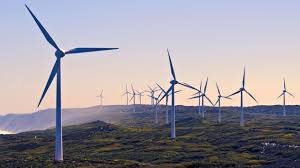 Oliver-Ramsay Security has recently been working to protect a major installation of more than 100 Wind Towers for Power Generation.  The company was having severe issues with theft of Copper Conductors and other expensive componentry.  One single theft was more than $150,000, and there were a large number of such thefts over several months.
The site was being protected by another security company who were unable to stem the theft issues.  Oliver-Ramsay were invited to talk to the installation company and we proposed a plan to improve the efficiency and effectiveness of the security of site.
The change was to primarily focus on the areas where expensive machinery and material had been delivered, prior to installation.  Our analysis showed that this was where the major risks existed.
The results have been spectacular, with a massive reduction in theft and the arrest and charging of some of the thieves, largely due to Oliver-Ramsay activities / reporting.
As a result of the above, Oliver-Ramsay Security has had its contract extended and the feedback from our customer, is very welcome.
"On behalf of the company, I thank you for your efforts in providing security over these last few months.  Your efforts have assisted in the jailing of a thief, and your diligent reporting has been a keystone of this outcome.  We look forward to your continued service during the next construction phase."
If you need Security that is Smart and Efficient, with Clear and Diligent Reporting, please contact Oliver-Ramsay Security.
We genuinely get results!